POTTSTOWN, Pa. – A new spot in Pottstown is offering healthy fruit drinks and bowls, and it's giving back to the community.
Smoothie Q, a business that sells healthy smoothies, acai bowls, a variety of Jamaican patties and coco bread, held its grand opening with a ribbon-cutting Tuesday with TriCounty Area Chamber of Commerce. It held a soft opening June 25.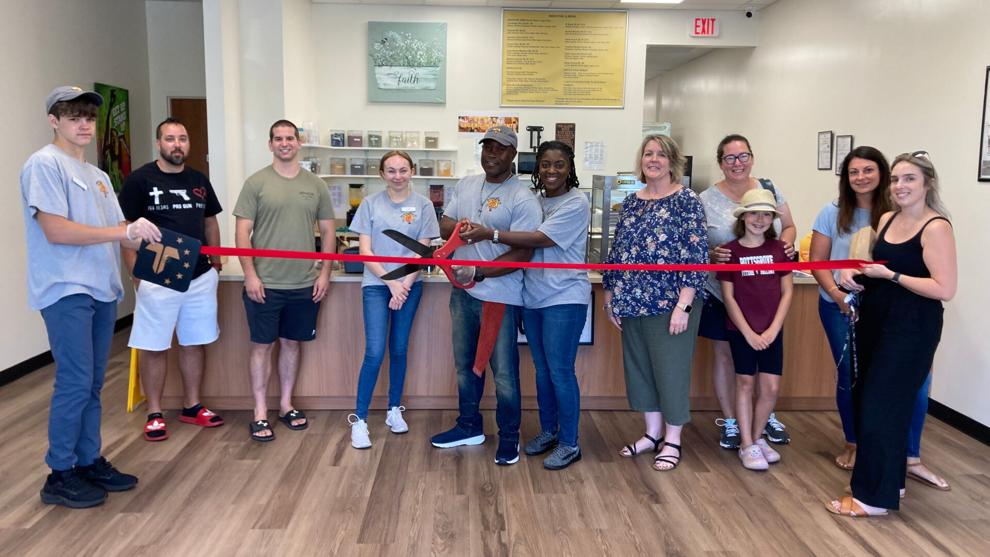 It's located at 600 Heritage Drive, Suite 106, off of High Street, in the shopping center anchored by Parma Pizza.
Owners Frank and Heather Anderson said they moved to the area and wanted to offer the community health and wellness. The Andersons say they have made smoothies at home for more than 10 years as a couple, and Frank Anderson for more than 25 years.
The Andersons also said Smoothie Q "is committed to community service and giving back in means of feeding the hungry, families who need assistance due to disabilities, orphans and more."
They said they hope to assist families in need in the area, and ask the community to patronize Smoothie Q and drop off names of local families in need into their recommendations box. It's open to anyone, not just those in Pottstown.
At the end of the month when the funds are allocated, the Andersons will help feed four families in need by way of gift cards to their local grocery store.
Every Friday, Smoothie Q also will donate part of its proceeds among its community, Joni & Friends, and The Life House.
The business offers 14 kinds of smoothies, all with banana as an ingredient.
Some are the Bugs Bunny, with carrot, green apple and apple juice; Purple Rain, with purple cabbage, blueberries, lime juice and apple juice; and Jolly Ranch, with watermelon, strawberries, banana and apple juice.
But there also are more exotic smoothies, such as Jamaica Moca, with coffee, cocoa, hemp, milk, agave and sea moss; Yardi Punch, with oats, peanuts, vanilla, banana, agave, sea moss and milk; and Watcha Matcha, with pineapple, chia seed, sea moss, matcha tea, chlorella, milk and agave.
In addition to smoothies, Smoothie Q offers acai bowls topped with strawberries, blueberries, banana, granola and agave, with the option of adding more than 20 toppings, including peaches, honey, peanut butter, almond slice, coconut chips, dates, walnuts and Nutella.
There also are Jamaican beef, chicken, veggie and spinach patties; coco bread; and vitamin C and elderberry shots.
Smoothie Q is open 7:30 a.m.-7:30 p.m. Monday-Friday and 8 a.m.-5:30 p.m. Saturday. It's closed Sunday.